Symposium Beer Sneak Peak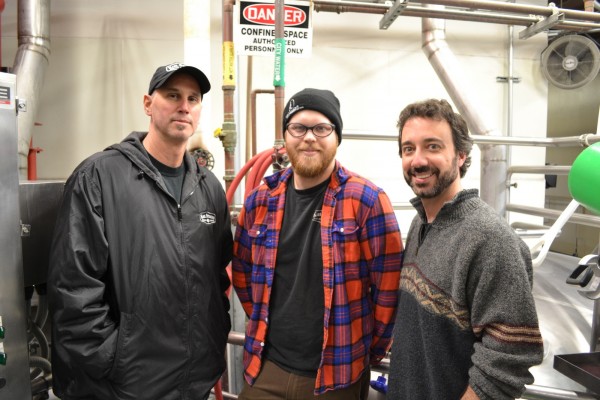 The folks at Karl Strauss Brewing Company have teamed up with the San Diego Brewers Guild to brew a special Symposium Ale, as is traditional at Craft Brewers Conference. Not surprisingly, attendees can expect a big, flavorful hoppy beer, brewed in the spirit of San Diego.
The beer is named "San Diego Pale Ale," with a healthy dose of understatement, as this double IPA weighs in at a hefty 10 percent ABV. Naturally, the beer couldn't represent its hometown without significant quantities of hops—Columbus, Citra, Crystal and Columbia are all used to give the beer some classic West coast flavor.
Over the course of two days, March 19-20, the beer was brewed with help from a host of luminaries from the San Diego Brewers Guild. It's sure to be fresh and flavorful when its given to attendees at registration and enjoyed in hospitality suites throughout the conference.
Photos courtesy of Ryan Lamb.