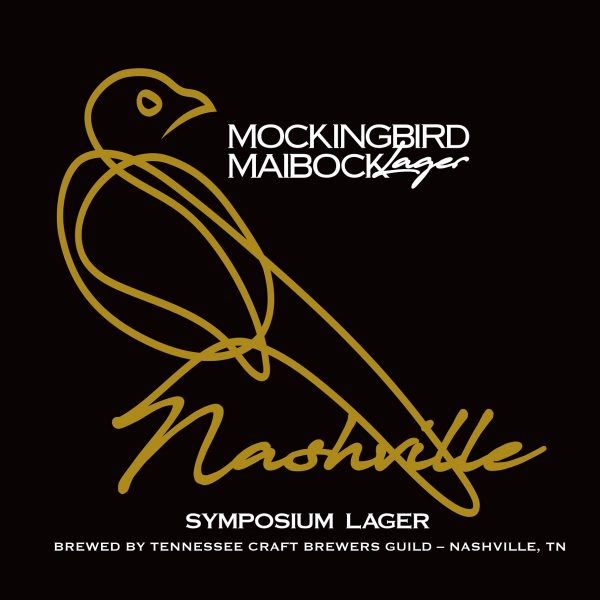 This year's symposium beer is brought to you by the fine folks at the Tennessee Craft Brewers Guild. Here's what they have to say about their beer:
The Craft Brewers Conference is scheduled for May this year, so maibock seemed a natural for the symposium beer. Mockingbird Maibock continues a deep German brewing heritage in Nashville dating back to the mid 1800s. This beer is a traditional maibock, also known as helles bock or heller bock, made with imported German malt and hops. Maibocks are as strong as the traditional bock beers but are lighter in color with a bit more hop character. Mockingbird is the official state bird of Tennessee. The mockingbird is considered one of the finest songbirds in North America. Tennessee brewers have collaborated to create what we feel is one of the finest maibocks in North America. We hope that you enjoy this wonderful beer.
Full conference attendees will receive a bottle of Mockingbird Maibock at check-in.
Sponsor Love
This year's symposium lager was made possible by many generous sponsors. Bottles provided by Ardagh Group, malt provided by BSG Craftbrewing, label design and printing provided by DWS Printing and Design, hops provided by Hopsteiner, mother cartons provided by Packaging Corporation of America, crowns provided by Pelliconi America, six pack baskets provided by RTS Packaging, and yeast provided by Wyeast Laboratories.