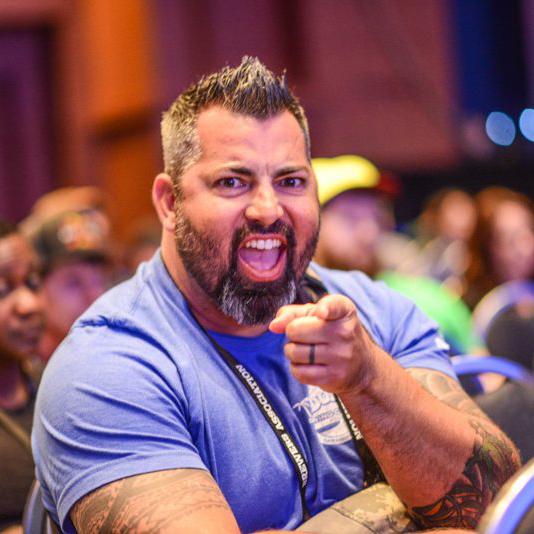 The nation's capital hosted more than 13,300 attendees during the 2017 Craft Brewers Conference & BrewExpo America (April 10-13). BrewExpo set new records with more than 900 vendors and spanned two levels in addition to hosting six Coolships (hospitalities) on the expo floor. CBC was last in Washington, D.C. in 2013, with 6,400 attendees and 440 exhibiting companies—that's 108% of collective growth in four years!
Welcome Reception
This year, attendees explored both the Smithsonian's National Museum of Natural History and National Museum of American History located on the National Mall. Guests sipped craft beer from 47 local breweries while networking and exploring the historic and cultural touchstones of American history. The evening inspired camaraderie among independent brewers as many reflected on the history of our Founding Fathers.
Keynotes
Based on previous CBC attendee feedback, we offered two keynote speakers this year—one from outside the craft brewing industry and the other an authority in the industry. Leadership expert Alison Levine kicked off the conference by drawing parallels from her experience climbing Mount Everest to discuss how craft brewers can compete in a challenging and changing environment. Revered brewer Dick Cantwell provided his industry colleagues with his insights from his long career in the craft brewing community, offering a message of unity among small and independent brewers and reinforcing the importance of producing and maintaining high quality beer.
Awards and Recognition
Each year at CBC, the Brewers Association takes time to recognize individuals and organizations who inspire, defend and innovate within the craft brewing industry. This year's award winners were:
Brewers Association Recognition Award:

Vinnie & Natalie Cilurzo, Co-Owners, Russian River Brewing Company

Russell Schehrer Award for Innovation in Brewing:

Will Meyers, Brewmaster, Cambridge Brewing Company

F.X. Matt Defense of the Industry Award:

Matthew McLaughlin, Executive Director, Mississippi Brewers Guild
State of the Industry
Brewers Association Director Paul Gatza and Chief Economist Bart Watson offered a quantitative survey of the craft beer landscape. The 2016 year in review demonstrated growth in a competitive market and crowded marketplace—an average 2 breweries opened per day! The outlook remains positive with growth still available in a healthy environment.
The Brewers Association wishes to thank all of the many people, organizations and sponsors who made this year's conference possible. The 2018 CBC will be held in Nashville, Tennessee from April 30 – May 3, in conjunction with the 2018 World Beer Cup℠, the most prestigious beer competition in the world.